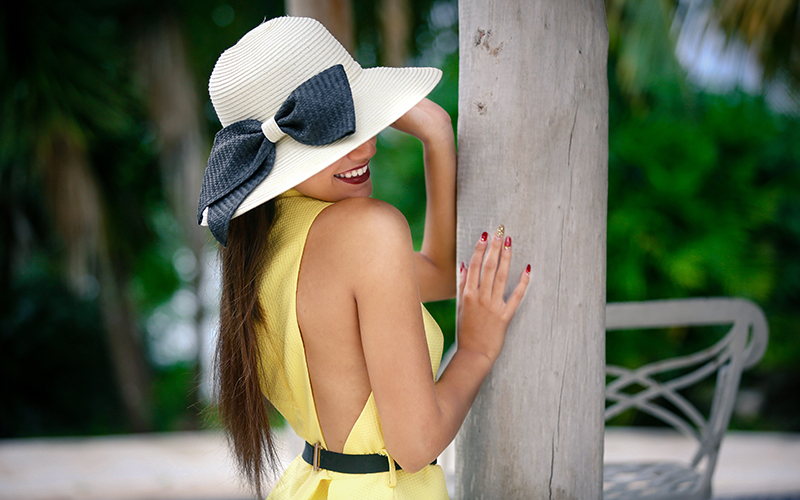 Dress Trendy … But Stay Unique
Ever wonder how to wear trendy clothes without sacrificing your own sense of style?
Want to look fashionable and chic, without having to sacrifice your unique charm?
As self-proclaimed (and customer-verified) fashionistas, we truly believe that trendy exists solely in your mind — so make it your own! While finding the right mix of trendy and unique often seems daunting, following a few simple steps helps make things easy and fun.
Read below to stay trendy while preserving your personal style:
Find your personal style
Decide what you like and what you don't. What clothes or accessories  make you feel like you? What flatters  you? What items do you find yourself reaching for most? Of course, your personal style keeps evolving, so avoid trying to label it as just one thing. Just step back and note what you like the best and what makes you feel the most confident.
Get inspired
Take notes of some trends that you would like to try. Look through magazines and fashion blogs, or even go window shopping. What intrigues you? What frightens you? What do you think would fit well into your own personal style and current closet? Don't be afraid to take risks.
Revolve around one trendy item
Don't feel like you need to jump in headfirst into a specific trend. Of course, it's sometimes hard to make runway trends realistically translate into our everyday lives. It's easier and more practical to start off with one trendy piece and revolve the rest of your outfit around it.
For example, you might really like the gingham print trend, but you're not sure if you're ready to wear a full black and white checkered jumpsuit. That's okay! Try something smaller, such as a top or even a pair of shoes, and style the rest with some of your favorite items from your closet. You can make any trend still feel like you.
Accessorize
Always a girl's best friend, accessories remain the perfect way to try out a new trend in a minor way. Great for trying out a trend you're still unsure about. Accessories also help you to spruce up some of your beloved pieces in your closet. Whether a handbag or a pair of shoes, a trendy accessory will add an element of chicness.
Now that you have these simple tips in mind, have fun experimenting with trendiness and your own uniqueness. Fashion is meant to be fun and experimental, so don't be afraid to be brave and take risks. Most importantly, still be yourself in whatever you decide to try.
Always remember: your style is the expression of your individuality. So embrace it!
For more information about trendy clothes from the fashionistas at Myrtle Mae's Boutique, we invite you to stop in, contact us here or call us directly at 616.698.7283.