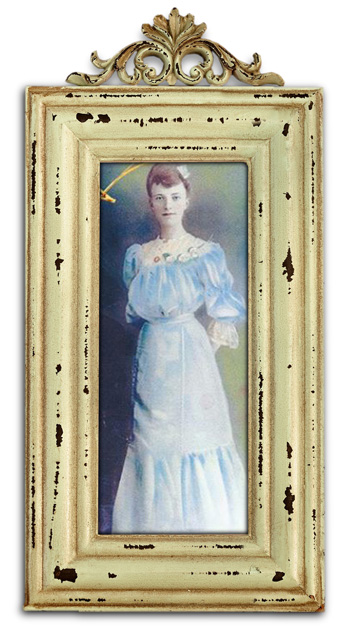 Myrtle Mae's Chic Boutique, located in Caledonia but easily accessible to all in Grand Rapids, Kentwood and Wyoming, has been heralded as the "Trendiest Fashion and Home Décor Boutique in West Michigan".
Myrtle Mae Harder was the wife of Henry Harder; the original founder of Harder and Warner Landscaping and Garden Center. Born in 1887, she farmed 650 acres and lived through the Great Depression. When the bank took the farm for taxes, they were forced to start over with nothing. Even in misfortune, she carried herself with great dignity and poise. Her ability to be tough yet still put-together is something we strive to emulate!
We honor her name with all kinds of "Classy yet Sassy" finds! The way you decorate your home and the fashion style you choose define who you are. We seek out all of the pieces to let you make your own personal statement, just like Myrtle Mae!